Veljekset Toivanen Oy is a family company, founded in 1983. The company has developed from excavating business to diverse all-round company that offers infra-building and large-scale industry services. Our work started in the Sea-Lapland and during years it has expanded to the new areas in Finland and in the Northern-Sweden. Know-how is that the right material and professional personnel is in the right place and the contracts go as they've promised. Our customers get special knowledge in excavating, modern factory services and management of the big machines and the big complexes from us. Quality of our work is the best business card to our future. Our goal is to be reliable, smart and safe partner in our branch also in the future.

Veljekset Toivanen is a family company, founded in 1983.
Our daughter company Markbyggnad Toivanen Ab serves in the areas of Norbotten och Vesterbotten. Company concentrates of building phone- and electricity lines. The company employs about 20 professionals yearly in excavating and in financial administration.
Certified service quality
We have admitted proofs of our services quality with international ISO 9001:2015 and 14001 -certificates and RALA-competence. We are members of Infra Ry and we belong to Tilaajavastuu.fi -service.
We exploit management system based on ISO 9001 and 14001 standards in our daily work. With help of that can we constantly develop our work and quality of our products, work security and environmental protection. We can react to business environments and customers constantly variable needs and demands quickly.
We follow legislation and authorities about security and environment legals, orders and decrees as responsible members of the society. Quality chef is responsible for developing and maintaining the quality system and environmental management system. He/She is also responsible for the inner auditing of the quality system.
Our subsidiary companies Markbyggnad Toivanen Ab and Kallion Maanrakennus Oy are supporting our operations.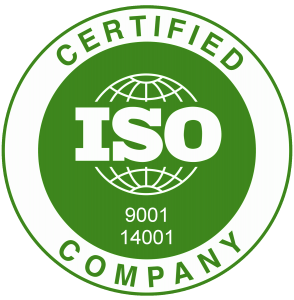 Environmental liability
We take environment into account in all of our operations and products. We try to act so, that our products and other operations burden the environment so little than possible in the limits of our resources. Our organisation is pledged to support sustainable development with recycling and reusing within the limits of its own develop programs.